BET mailing list
Submit your email

BET on Twitter
Loading feed...
Charity number: 1077161
Company number: 3724349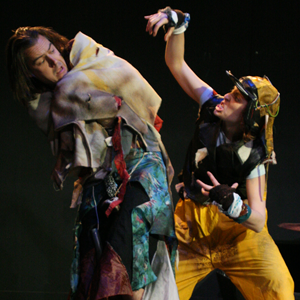 Set in the aftermath of environmental devastation, a woman scavenges amongst the ruins of the world she once knew. She discovers a baby and the things that matter the most become obvious as a result of the discovery.
Is she still looking for hope?
Can she find it?
And more importantly -
will she recognise it?
Using movement, puppets and original music, this is a tragi-comic tale of hope and humanity in the most desperate of circumstances.