BET mailing list
Submit your email

BET on Twitter
Loading feed...
Charity number: 1077161
Company number: 3724349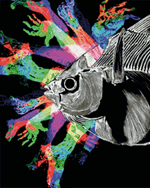 A child born as a fish; a woman trying to escape her past; sailors lost at sea. Set in an unnamed harbour town, this bold new show puts a contemporary spin on old stories of the sea, colliding a cast of characters all searching for shelter in a world past redemption. Combining elements of magic realism and the grotesque, the company uses the tools of physical theatre, puppetry and live music to bring this darkly comic world to life.
Press

"The impressive and skilful ensemble who devised The Harbour were as flexible as their props. It can often be difficult to integrate dialogue with a physical performance as one discipline can conflict with the other; however The Harbour united both perfectly" www.britishtheatreguide.info