BET mailing list
Submit your email

BET on Twitter
Loading feed...
Charity number: 1077161
Company number: 3724349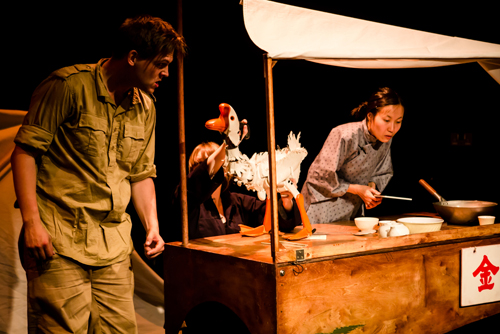 A story about food, survival and hope, told through the eyes of a Cantonese chef and her pet goose and set in war-torn Hong Kong during the Japanese occupation in the 1940s.
Using physical theatre, puppetry and object manipulation, this original piece delves into a dark chapter of Hong Kong's history with playfulness and kitchen utensils.
Suitable for ages 12+
The Flying Roast Goose from Paula Siu on Vimeo.
Reviews

★★★★★ "Unmissable! A highly imaginative, moving & poignant drama"

"A very touching story about the strength of the human spirit"

★★★★ "Charming and often completely ingenious"