BET mailing list
Submit your email

BET on Twitter
Loading feed...
Charity number: 1077161
Company number: 3724349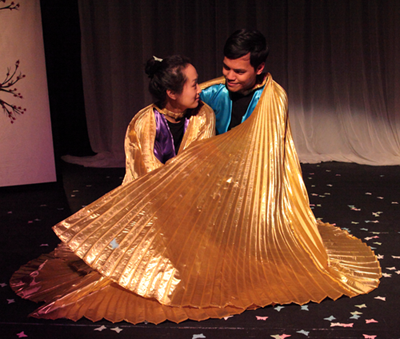 A captivating tale about friendship, The Butterfly Lovers is a vibrant new adaptation for children of the Chinese legend of Liang and Zhu.
Under the reign of the evil Emperor Hu, girls are forbidden to go to school, but Zhu disguises herself as a boy to do so. There she meets Liang, and their story becomes a legend that echoes through Chinese history…
Days and Times
Saturday April 5th: 2pm (Fully booked)
Sunday April 6th: 2pm (fully booked) and 5pm
Thursday April 10th: 2pm
Friday April 11th: 2pm
Saturday April 12th: 2pm (Fully booked)
Sunday April 13th: 2pm and 5pm
Thursday April 17th: 2pm (Fully booked)
Friday April 18th: 2pm
Saturday April 19th: 2pm and 5pm
Reviews

My four-year-old son and I loved this show!