BET mailing list
Submit your email

BET on Twitter
Loading feed...
Charity number: 1077161
Company number: 3724349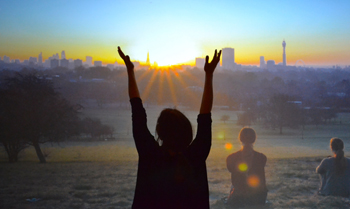 Film, dance and music interlace to create an immersive and mesmerizing sunrise experience inspired by the Native American saying Every Night is followed by Sunrise.
From darkness, through sunrise to dawn light, the performance unfolds around the audience, who are invited to wander, encounter and react to the production as it develops. Each person's experience will be unique and personal.
'A work which enlivens and awakens your senses… you will continue to discover it'
(Bryony Cooper, Dance Critic)
Recommended for ages 12 upwards
Please note: Tuesday night is sold out
Reviews

"A delicately woven fusion of film, movement and sound"