BET mailing list
Submit your email

BET on Twitter
Loading feed...
Charity number: 1077161
Company number: 3724349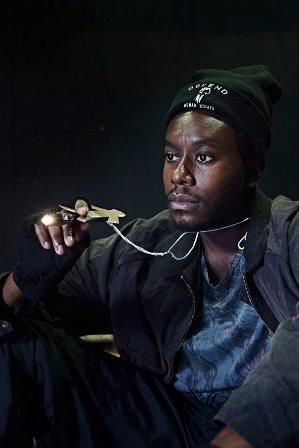 There are more than 60 million displaced people on our planet... people who have no home
Ringo is one of them. He is a survivor, a child soldier displaced from his homeland, sheltering in a cardboard box in an inner city park. He lives in plain sight but is invisible to the city around him. But inside his makeshift 'home', Ringo lives a life rich with stories and songs of a childhood far away, a family tragically lost and the complicated promise of a new beginning.
There will be a short post-show Q&A on July 4th with a panel including representatives from Refugee Action, as well as Director Edwina Strobl and Performer Reice Weathers.
Started by sisters, Edwina and Victoria, Flugelman Productions brings together writers, performers, musicians and dancers from all over the world, inspired to tell great stories. They believe that theatre can save the world. Too grand a statement? At the very least, it can make all our lives better by helping us understand a little more of what it means to be human.
Reviews

★★★★★ "This is my pick of the Fringe by a country mile. If I could give it six stars, I would."

★★★★ "Urgent, likeable, sad, powerful, but also original."