BET mailing list
Submit your email

BET on Twitter
Loading feed...
Charity number: 1077161
Company number: 3724349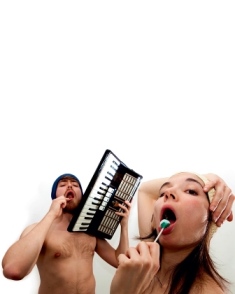 This is about grown up infants.
The Very Important Child is a piece of physical theatre about the development of the ego, psychological warfare, throwing one's toys out of the pram. Bold and comic, it blends movement, text and music.
The audience sees the complicated politics of two adult egos, two grown-ups who are convinced it is the other person's fault. The show takes you into the developing mind of a human – the fragile baby living from minute to minute, the god-like toddler, the adult who believes herself 'fully grown'.
The Very Important Child is a series of connected dances, it is also just a story about people. There are frenzied folk dances, wordless lyrical duets, comic observations of adult conversation and uplifting music.
The Mostly Everything People was founded in 2012 with the aim of creating high quality movement-based theatre for a wide audience, and has since performed nationally and internationally, and were named Canada Water Culture Space (London) Emerging Artists 2015.
The Very Important Child by The Mostly Everything People from The Mostly Everything People on Youtube.