BET mailing list
Submit your email

BET on Twitter
Loading feed...
Charity number: 1077161
Company number: 3724349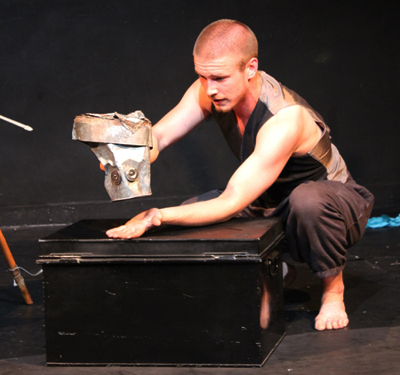 Inspired by animé and martial arts films, In The Surface Of A Bubble uses puppetry, half-masks, capoeira, kung-fu and live music to tell a tale of how the universe came to be. In a world where beings need only imagine something for it to come true, a love develops between the girl with the most imagination and the boy with the least. Their story turns their world into ours, where dreams are trapped inside our heads.
Reviews

"What is best about this piece is the sheer creativity and, indeed, imagination that has been born from it"

"An eruption of furious, ebullient and unbridled imagination"