BET mailing list
Submit your email

BET on Twitter
Loading feed...
Charity number: 1077161
Company number: 3724349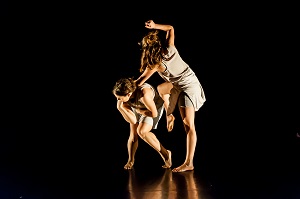 J7s Dance Company is a professional dance company based in London. Founded by Italian choreographer Giulia Iurza, the company is particularly interested in the connection between mind and body. Striving to create pieces that psychologically push both dancers and audience, they begin by taking aspects from everyday life and use them as the stimulus to generate movement.
Join J7s at the Blue Elephant to share the journey the company takes in the studio to create their work. The night will feature pieces at different stages of their development, including Shikishin Funi, which premiered at The Place as part of Resolution, and their new work experimenting and collaborating with the composer Mau Loseto again. It will finish off with a Q&A session with Giulia Iurza.
"Iurza has a talent…and I cannot wait to see her next show. Truly one to watch."
Sunday Express (Shikishin Funi)
Reviews

"As a performance, it was immensely moving."