BET mailing list
Submit your email

BET on Twitter
Loading feed...
Charity number: 1077161
Company number: 3724349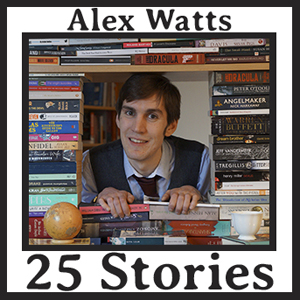 Alex Watts worked in bookshops for years. This left him broken, embittered and incurably addicted to books, stories and words. Come to see him tell his own strange and dreadful stories, from the extremely short, to the really unbelievably brief. Where did Shakespeare go when he died? Why did that horse walk into pub? Where does punctuation come from, and is yours free range? Angry, inventive, and with at least one genuine attempt to bring about total world peace, 25 Stories was written just for you.
Press
"assured, funny and intelligent" Threeweeks